Meet Yoni – Our partner in chemical free period products. Free from plastics, synthetics and any other unnecessary chemicals, AND free for you to take. That's pretty wonderful, right?
These products are (Chemical) Free!
Woohoo! Welcome to the wonderful world of Powderbox x Yoni.
Where period products are free! Free from plastics, synthetics and any other unnecessary chemicals, AND free for you to take.  That's pretty wonderful, right?
We're glad you agree! And to tell you what, we actually believe that that's how it should be everywhere. Intrigued?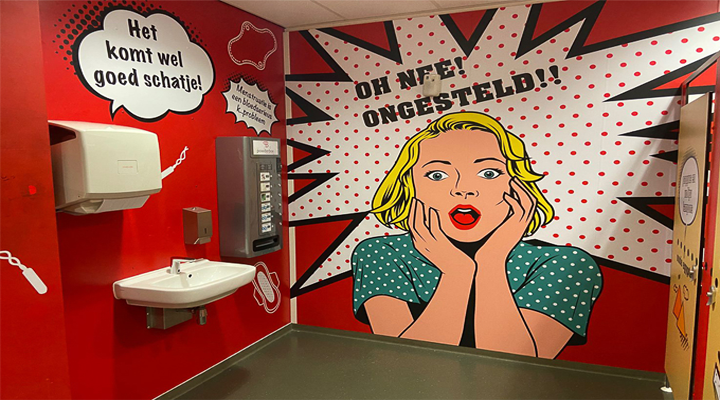 Meet Powderbox
Powderbox is a dispenser company that manufactures creative vending solutions for more than 50 different products. They developed a collection of dispensers, with different mechanisms. Their easy to use and smart designs support the accessibility of period products everywhere.
Meet Yoni
Yoni believes that vulvas and vaginas deserve more attention and better care.  Our mission is to make period care as honest and sustainable as possible. We make 100% organic cotton & chemical free period products, so you can stay comfortable and leak free but without the chemicals.
A match made in heaven; don't you think?
A Powderbox x Yoni dispenser like the one you're using right now is a step towards making organic period products more accessible, and therefore creating more comfortable spaces for people who menstruate.
Periods can really suck! It's our mission to make them a little less annoying.
In this dispenser you can find: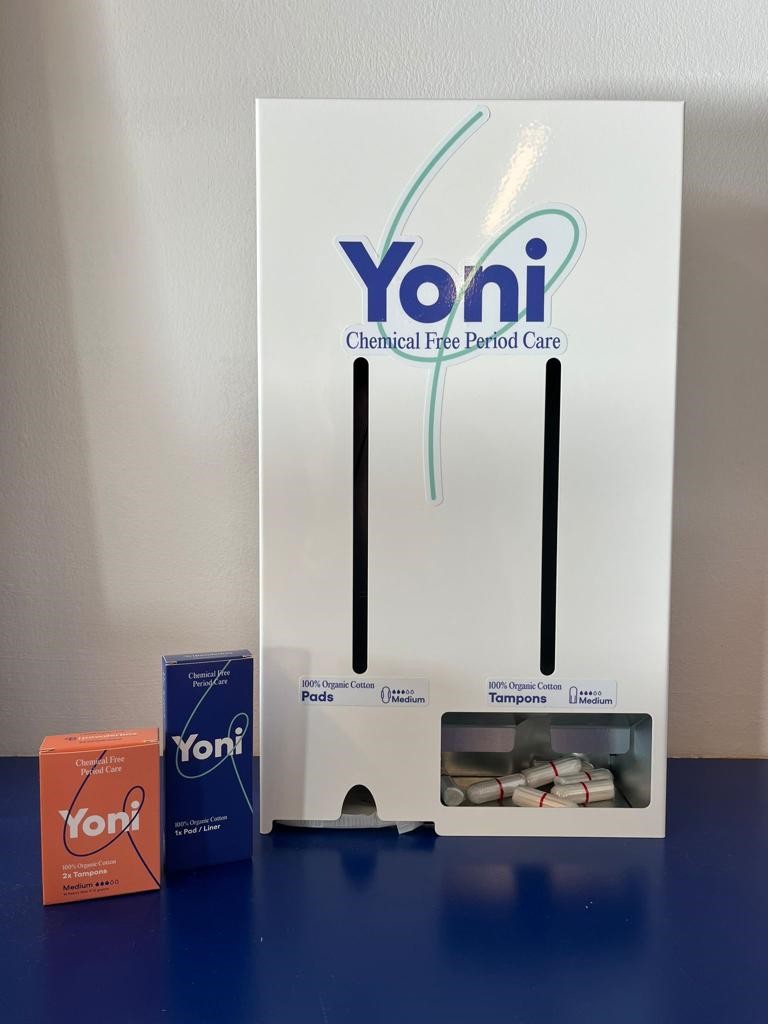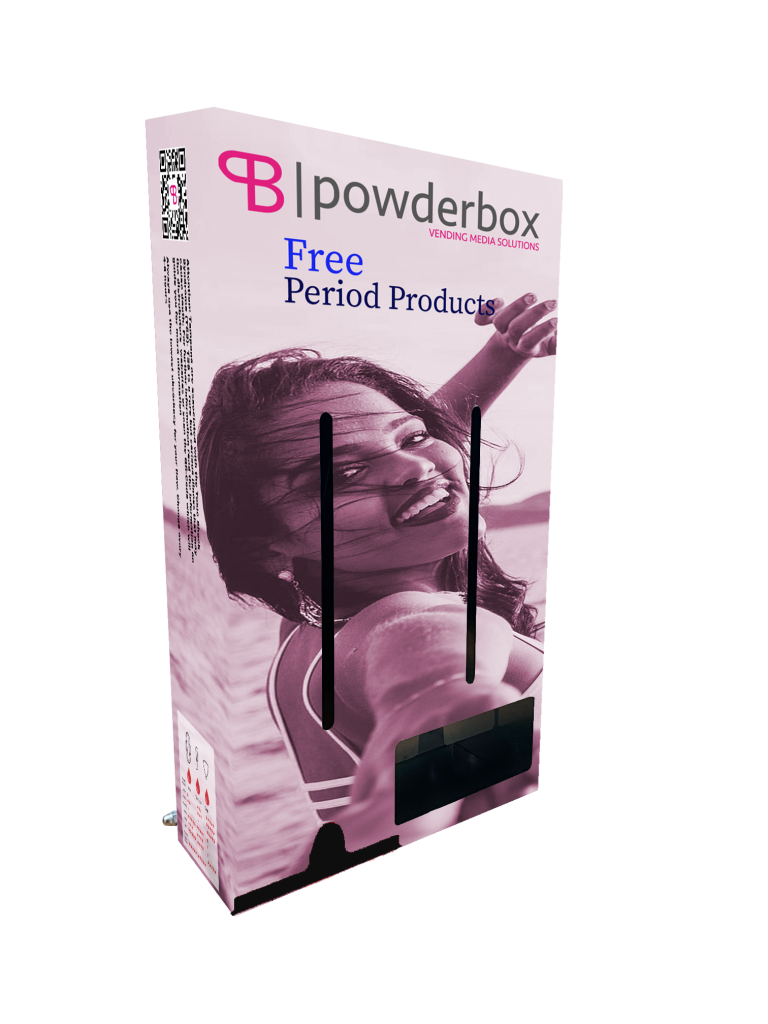 The products in this dispenser are:
Made from 100% certified organic cotton.
Free from perfumes, plastics and other unnecessary synthetics or chemicals.
Super absorbent, hypoallergenic and breathable. Therefore, it is better suited for sensitive skin.
Biodegradable & compostable.
Individually packaged in biodegradable and compostable bioplastic*.
*Bioplastic is derived from cornstarch and therefore biodegradable and compostable.
TSS warning:
Tampons are associated with TSS (Toxic Shock Syndrome) a rare but serious disease that may cause death. It is caused by the bacteria Staphylococcus aureaus. TSS is associated with tampon use, but the disease can also occur when tampons are not used and occurs not only among womxn but also among men and children.
Symptoms include high fever (>39*C), vomiting, diarrhea, a sunburn-like rash, dizziness and/or fainting. If you get any of the following symptoms during your period immediately remove your tampon and contact your doctor. Seek medical advice before resuming the use of tampons if you have had TSS warning signs in the past.
We advise always to use the lowest absorbency possible. Never use more than one tampon at a time and do not forget to change your tampon regularly (every 4 hours, never longer than 8 hours).